Fast Cashouts
We provide our customers with fast cashouts. Means we always send them within 24 hours after the request without asking for any additional fees.
Bulk Sending & Receiving
When you sell or buy items, you will always only receive a single trade offer from our public bots and do not have to go through multiple trade offers.

Ingame inspect not necessary anymore
Annoyed of only being able to inspect the skins ingame? We just created some feature for that. You can now watch the skins also through your mobile device since we provide you with screens and the full inspect video.
Buyoffer function
We give you the opportunity to negoatiate with the sellers about the price. You can also include your own skins into that deal.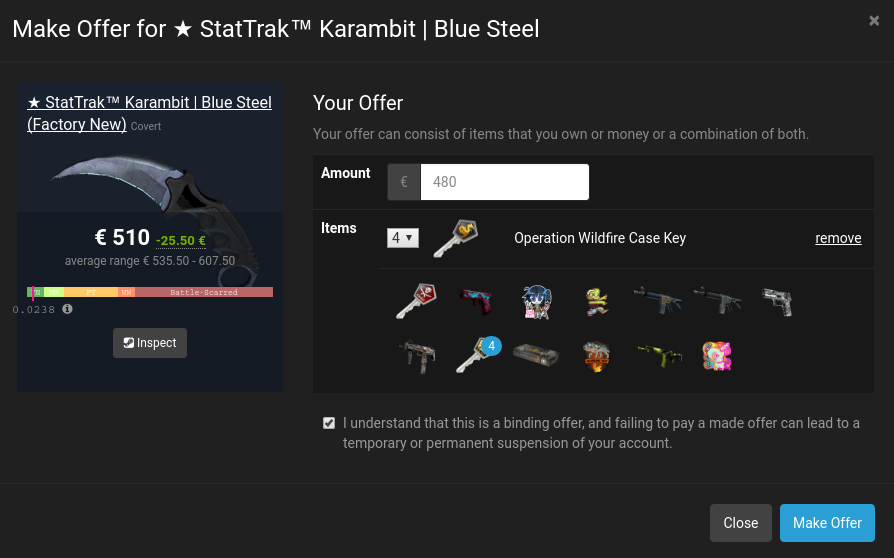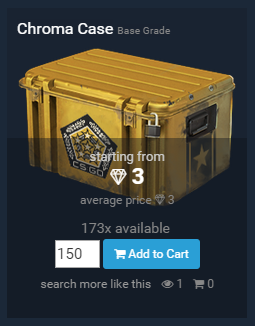 Commodity Items made easy
Planning your next case opening and still need some keys & cases? Just add the amount you want to your cart and we will send it to you in a single, convenient trade offer.
Prevention of price mistakes
We don't let you make mistakes. If you are trying to sell for an unreasonable price below the steammarketplace we got you covered.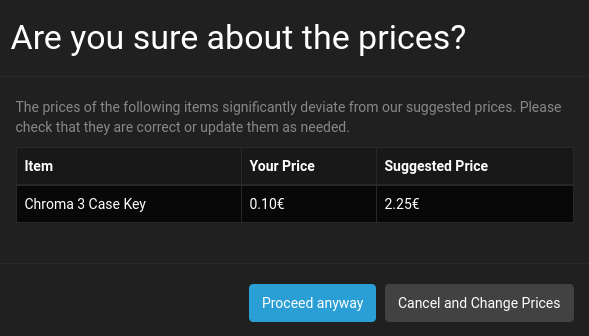 Price manager for faster sales
We allow you to use our price manager to sell faster. You all know that prices are changing all the time, sometimes even hourly. Therefore we provide you our price manager that adjust your prices to the current steammarketprice in regard of the percentage difference of your selling price to the steammarketprice when you put it on sale.
Buyer & Seller advices
New to trading, and unsure what your item is worth? We got you covered with special trading advices for high-value items.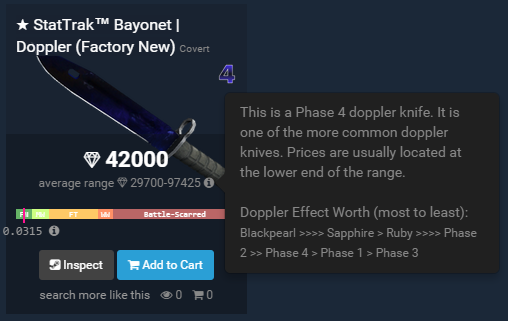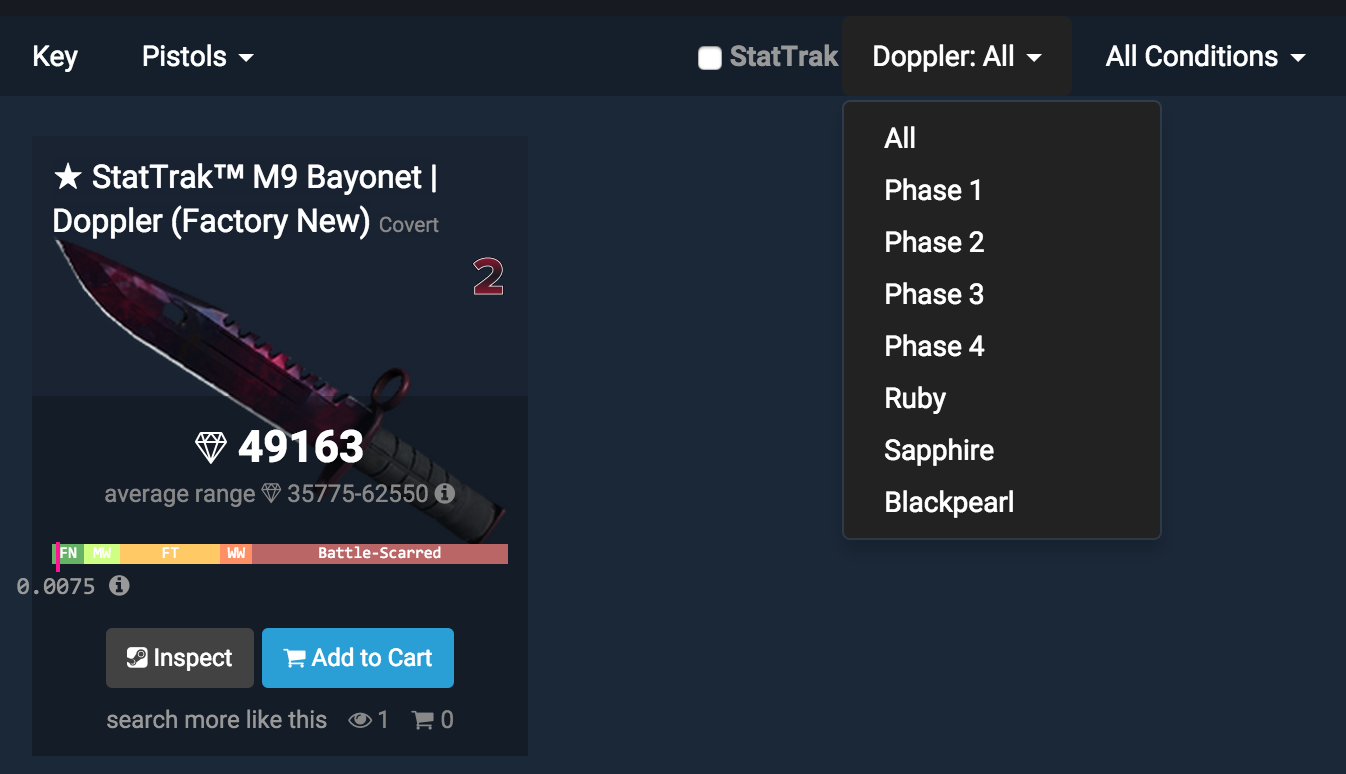 Powerful Search
Search not only based on name, but also other characteristics like doppler effects or float value.